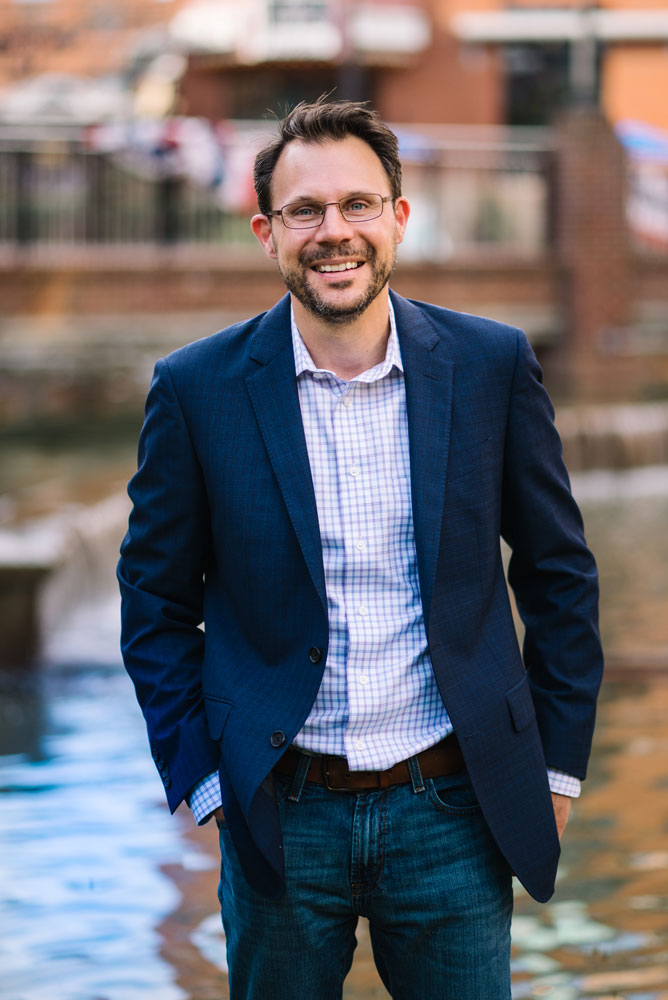 Allan M. Freyer, Ph.D.
Principal and Founder
Allan Freyer is an innovative public affairs professional with more than 20 years of experience driving policy change at the intersection of politics, advocacy, and policy-making. Before founding Peregrine Strategies in 2020, he served as the Director of Workers' Rights at the NC Justice Center, where he oversaw the Center's policy and campaign efforts aimed at helping North Carolina's low-wage workers obtain quality jobs, earn higher wages, receive adequate health and safety protections, and access crucial work family supports like paid leave.
In the economic development stream of his portfolio, he also led research and advocacy efforts around improving the effectiveness and equitability of North Carolina's business incentive programs and the state's workforce development system. As part of this work, he also served as a PAYA Equity Fellow at the New America Foundation, where he coordinated the national working group on racial equity in youth apprenticeship and provided technical assistance to local apprenticeship programs across the country.  Prior to these roles, he also served as the Economic Policy Analyst for the NC Budget & Tax Center, where he conducted research, analysis, and campaign efforts focused on state and federal economic policy. He has published dozens of policy reports, scholarly studies, and white papers on labor markets, workforce training, economic development, and economic policy and has provided technical assistance on policy development to local governments across North Carolina.
Allan is a Capitol Hill veteran, serving as a communications and policy advisor to three members of the United States Congress, where he led policy development and legislative strategy on a wide portfolio of domestic economic issues, including taxes, trade, rural development, job training, and labor. In his service to Congressman Artur Davis, he led the office's work to develop an economic development strategy to support Alabama's Black Belt region, worked successfully to increase federal funding for historically-Black land-grant colleges, and played senior communications roles for the congressional office and election campaign, In the years since, he has also served as an independent economic consultant to nonprofits, universities, and state and local government agencies.
Alongside his policy work, Allan has extensive experience leading strategic communications and media relations efforts, including senior communications roles for political campaigns, advocacy groups, industry groups, and members of Congress. He has frequently appeared in state and national media as a commentator and expert on the Southern economy and politics.
He has a Bachelor's degree in political science and history from Duke University and a masters and a Ph.D. in city & regional planning from the University of North Carolina, Chapel Hill, where he is currently a Visiting Scholar at the Center for Urban & Regional Studies. He also has an adjunct appointment to the faculty of the Terry Sanford School of Public Policy at Duke University, where he teaches classes on the politics of policy-making.
He lives in Durham, NC with his wife and son.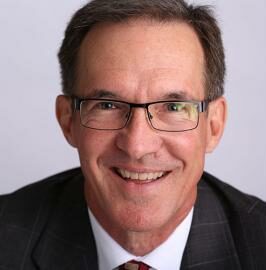 Carl Rist
Senior Consultant
Carl Rist is a Senior Consultant with Peregrine Strategies, based in Durham, NC. Mr. Rist specializes in asset-building, economic opportunity and financial security strategies designed to benefit residents in low-income communities. Previously, Mr. Rist spent almost 30 years at Prosperity Now (formerly the Corporation for Enterprise Development), working on a variety of strategies to expand economic opportunity and help lower-income households build wealth. Mr. Rist's accomplishments at Prosperity Now included:  1) directing Prosperity Now's efforts to ensure that more than a million low-income children have access to children's savings accounts (CSAs), 2) launching and directing the 1:1 Fund, a fundraising and marketing tool created by Prosperity Now that raised over $2 million from individual donors to help match the contributions of low-income children saving in CSAs, 3) designing the prototype for the Prosperity Now Scorecard, a state-by-state data tool that assesses how well all families are able to build and preserve wealth, and how well state policies support wealth-building and wealth preservation, and 4) authoring numerous publications on a broad range of topics such as asset-building, children's savings accounts, rural development, development finance, and the use and abuse of economic development incentives. Mr. Rist earned an M.A. in public policy in 1991 from the Sanford Institute of Public Policy at Duke University. He also holds an undergraduate degree from Davidson College.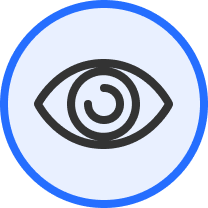 Comprehensive strategic vision.
It's hard to change the world if you only look at part of it. Our firm takes a comprehensive view of the factors that build equitable economies—organizational ecosystems, labor markets, policy landscapes, demographic change, and the political forces underlying them all.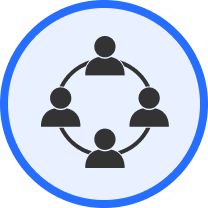 Centering asset-based, participatory development. 
Every community possesses a distinctive set of assets that makes residents want to call it home. At Peregrine Strategies, we know that no one understands a community's assets—or its challenges—as well as the residents who live there. We apply an asset-based lens to our work and seek to maximize community participation in our research, planning, and strategy development, especially through engagement with marginalized people and places.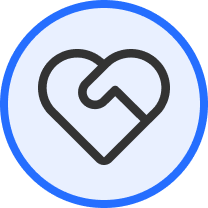 Commitment to racial and gender equity.
Our work seeks to center the voices and solutions of traditionally marginalized groups, including women and people of color. We look specifically for projects that involve difficult racial equity challenges and then build diverse consulting teams to address them. For all our projects, we explicitly incorporate an equity lens into all aspects of the work —from our participatory research processes and analysis to creating solutions for our clients and their communities.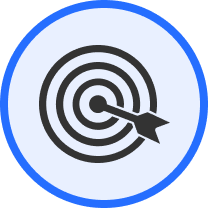 Tailored approach to client engagement.
As a smaller firm selective in its engagements, Peregrine Strategies works with clients in an individualized way. Rather than applying "off-the-rack" methods and models, we tailor our work to the specific needs of our clients, from understanding your needs to communicating specific recommendations in a clear, accessible way.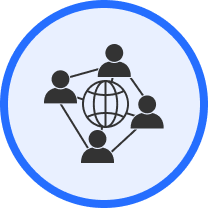 Nimble and customized project staffing. 
One of our unique value-adds is our ability to assemble a customized team of experts that precisely matches the needs of each individual project. We leverage an extensive national network of contacts and partners to build teams with the right mix of professional experience, skills, and certifications tailored to meet the specific needs of our clients.